Diablo III – open beta test open for all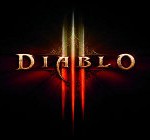 Those who previously could not even get a beta access for Diablo III may look forward to next weekend with an open beta test!
Starting this Friday (20/04/2012 21:01 clock) to Monday (4/23/2012 at 19:00 clock) to all interested players must download the client.
You only need a Battle.net account, which you can sign up for on Battle.net free of charge.
Then download the English or German client for the Diablo III beta. Three days are available for testing – but the auction house and also the activity in the Battle.net official beta forums is restricted.
Use this weekend to try out Diablo III and decide if you want to buy it.