Lego meets minecraft :-)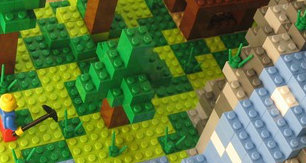 Minecraft builder should get a chance to build their creations in real world. Mojang and Lego work together to make that possible.
At the moment, they collect ideas at the Lego Cuusoo page.
Quote:
"We've invited a couple of the LEGO fans behind the earlier LEGO Minecraft projects, suparMacho and koalaexpert, to collaborate with us to shape the idea. We're also interested in your ideas, and will select the best LEGO Minecraft models to also join our efforts.
As the official Mojang LEGO Minecraft project, we will work with the LEGO Group to secure a licensing agreement and donate the 1% royalty from LEGO CUUSOO to charity. Let's make LEGO Minecraft happen together!! =D"
So lets play Lego again 🙂
Read more on their page: CUUSOO