EA will launch "Battlefield™ Premium in June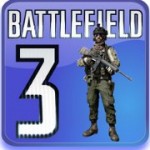 Not that I would care about, but EA will start some sort of premium service named "Battlefield™ Premium".
It will be the equivalent to CoD Elite, where players pay a subscription fee or a one-time fee, to get new content or expansions.
"Battlefield™ Premium will land you a number of content drops with unique in-game items not available anywhere else. First out is the one-of-a-kind Premium knife and black dog tag, plus a set of soldier camos, weapon camos, dog tags and Assignments that will make sure you stand out and get more personalization options."
In times of high quality "free2play" games, I think it is the step in the wrong direction.
But I don't care – Battlefield series died for me with Battlefield 3.