W.o.T.: 7.2 Update will be released on March 30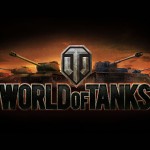 Wohooo … the Wargaming easter egg is rolling to us 🙂
—————–
World of Tanks development team is glad to announce that the update 7.2 is due to release for the main server on March 30.
Please note that the game server of World of Tanks will be unavailable on March 30 from 07:00 CEST (05:00 GMT) till 15:00 CEST (13:00 GMT). Maintenance is possible to be prolonged. Please follow the news updates.
Due to the maintenance, Global Map and Clan Wars will be unavailable from March 30th, 05:15 CEST (03:15 GMT) till March 31th, 05:15 CEST (03:15 GMT).
Please abstain from payments during the specified period of time.
—————
found on http://worldoftanks.eu